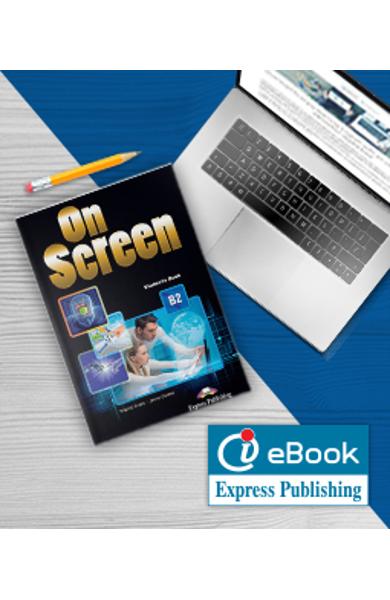 COD ON SCREEN B2 IE-BOOK 978-1-4715-9189-1
56 Lei

(TVA inclus)
Costul de livrare se calculeaza odata cu adaugarea produsului in cos si selectarea localitatii destinatie.

Cod produs: 978-1-4715-9189-1

Editura: Express Publishing

Producator:

Autor: Virginia Evans, Jenny Dooley

Nivel: Upper Intermediate

Nivel CEF: B2

Disponibilitate: Stoc limitat
DIGITAL MATERIAL ONLY
This is the stand alone downloadable ieBook application. No physical copy of the book included.
Code valid for 12 months from activation date, on up to 3 devices.