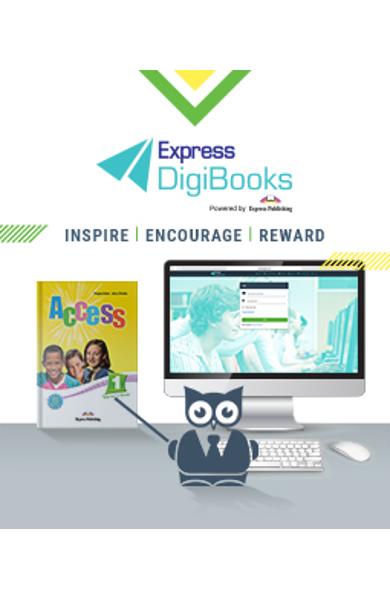 COD DIGIBOOKS APP. ACCESS 1 CAIETUL ELEVULUI 978-1-4715-6483-3
36 Lei

(TVA inclus)
Costul de livrare se calculeaza odata cu adaugarea produsului in cos si selectarea localitatii destinatie.

Cod produs: 978-1-4715-6483-3

Producator:

Disponibilitate: Produs in stoc
This is only a digital application; no physical book is accompanied with this product. The digibook is valid for 15 months from the activation date.
Caietul elevului conţine 10 module cu 6 unităţi de învăţare fiecare, corespondente celor din
manual şi are rolul de a ajuta la consolidarea structurilor prezentate în manual, printr-o
varietate de exerciţii de tipul dialoguri, alegeri multiple, joc de rol, completarea
spaţiilor punctate, formularea de întrebări sau răspunsuri, redactări de scrisori/ descrieri,
potrivirea cuvintelor cu imaginile, extragerea informaţiilor dintr-un tabel etc. Sunt
incluse exerciţii de traducere şi dictare.