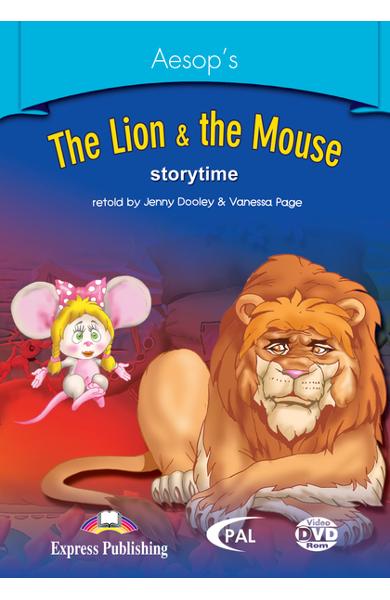 LITERATURA ADAPTATA PT. COPII THE LION AND THE MOUSE DVD ROM 978-1-84466-160-2
68 Lei

(TVA inclus)
Costul de livrare se calculeaza odata cu adaugarea produsului in cos si selectarea localitatii destinatie.

Cod produs: 978-1-84466-160-2

Editura: Express Publishing

Producator:

Nivel: Primary, Level 1

Nivel CEF: A1

Disponibilitate: Produs in stoc
DVD – ROM –ul conţine povestea "The Lion and the Mouse" (clasele I-II) sub formă de desene animate şi poate fi vizionată cu sau fără subtitrare în limba engleză. De asemenea, include activităţi interactive, exerciţii de gramatică şi vocabular, jocuri şi cântece care îi ajută pe copii să-şi dezvolte şi să-şi consolideze cunoştinţele de limba engleză într-un mod plăcut.