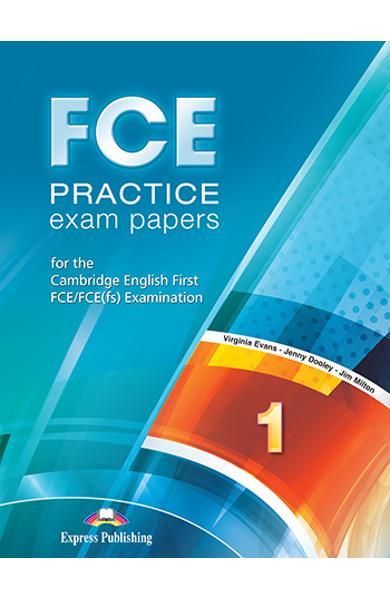 CURS LB. ENGLEZA EXAMEN CAMBRIDGE FCE PRACTICE EXAM PAPERS 1 MANUALUL ELEVULUI CU DIGIBOOK APP. (REVIZUIT 2015) 978-1-4715-7592-1

Cod produs: 978-1-4715-7592-1

Editura: Express Publishing

Autor: Virginia Evans

Nivel: Upper Intermediate

Nivel CEF: B2

Disponibilitate: Produs in stoc
This series consists of two practice test books and provides systematic practice and development of students' reading, use of English, speaking, listening and writing skills at the upper-intermediate level. The series offers excellent preparation for the revised Cambridge English: First (FCE) examination, as well as any other examinations at the same level.
Key Features:
10 complete practice tests written in the same format as the examination itself.
Further practice on Word Distractors, Open Cloze Sentences, Key Word Transformations and Word Formation.
Glossary of all words tested in Paper 1 - Part 1 as well as in the Further Practice Section.