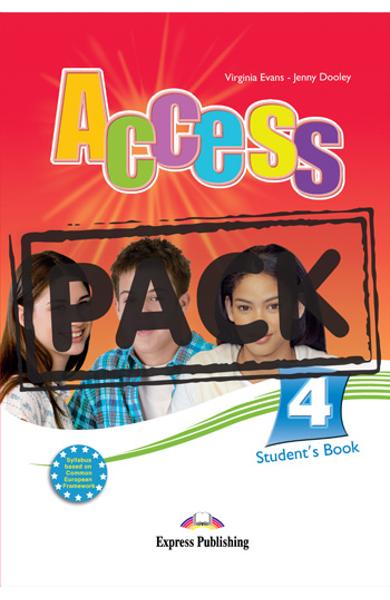 CURS LB. ENGLEZA ACCESS 4 PACHETUL ELEVULUI ( MANUAL + IEBOOK ) 978-1-78098-054-6
70 Lei

(TVA inclus)
Costul de livrare se calculeaza odata cu adaugarea produsului in cos si selectarea localitatii destinatie.

Cod produs: 978-1-78098-054-6

Editura: Express Publishing

Producator:

Autor: Virginia Evans, Jenny Dooley

Nivel: Intermediate

Nivel CEF: B1

Disponibilitate: Produs in stoc
Titlu: Access 4 – Student's Book (+ ieBook)
Nivel: Intermediate/B1
Autori: Virginia Evans
Jenny Dooley
ISBN: 978-1-78098-054-6
Access is a four-level course designed for learners studying English at beginner to intermediate level. Each level consists of 10 modules and is designed to be covered in 80 hours.
Key Features:
Theme-based units in modules.
Variety of reading texts.
Realistic everyday dialogues.
Writing practice.
Listening and speaking skills.
Culture Corner and CLIL sections at the end of each module.
Self-check sections.
Songs and games.
ICT (Information & Communication Technology) research activities.
Presentations Skills booklet to help learners become effective communicators and competent public speakers.