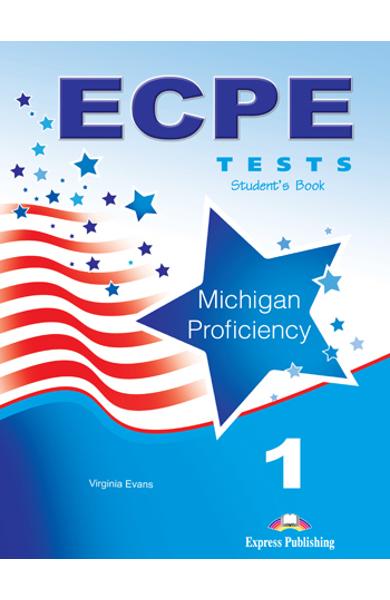 Curs limba engleza ECPE 1 Tests for the Michigan Proficiency Manualul Elevului 978-1-4715-0216-3

Cod produs: 978-1-4715-0216-3

Editura: Express Publishing

Producator:

Autor: Virginia Evans

Nivel: Proficiency

Nivel CEF: C2

Disponibilitate: Produs in stoc
TITLU: ECPE Tests Michigan Proficiency 1
AUTORI:Virginia Evans
NIVEL:Proficiency – C2
ISBN: 978-1-4715-0216-3
Acest curs oferă o pregătire eficientă pentru examen
Conţine 10 teste complete
These books are aimed at learners of the English Language at CEFR Level C2 preparing for the Michigan ECPE. The Keys contain answers to all tests, model compositions, suggested answers for oral communication tests and audioscripts for all Listening sections.
Key Features:
Ten (10) complete tests.
An introductory section containing detailed information about the exam, including examples of the language components being tested and how they appear in the exam. Full instructions are also included.