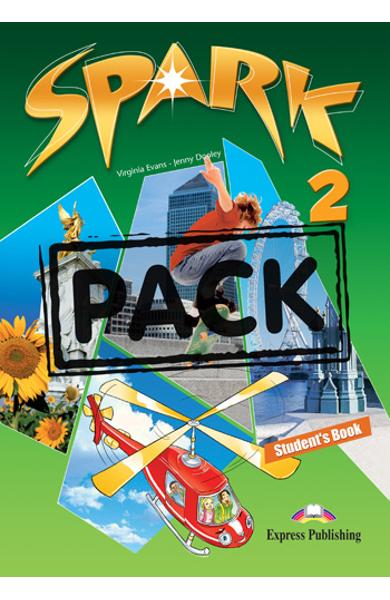 Curs limba engleza Spark 2 Monstertrackers Pachetul elevului ( Manual + ieBook ) 978-1-78098-064-5
Produs indisponibil momentan. Pentru comenzi va rugam trimiteti mail la adresa bookshop@uniscan.ro sau contactati-ne la numarul de telefon 021/2245080, 021/2245026 Vedeti mai jos alte produse similare disponibile.

Cod produs: 978-1-78098-064-5

Editura: Express Publishing

Producator:

Autor: Virginia Evans,Jenny Dooley

Nivel: Elementary

Nivel CEF: A2

Disponibilitate: Indisponibil
Titlu: Spark 2 Monstertrackers (Student's Book + ieBook)
Autori: Virginia Evans; Jenny Dooley
Nivel: Elementary/A2
Spark este un curs potrivit pentru cei ce doresc sa studieze engleza de la nivelul: incepator pana la nivelul: in
Spark is a four-level course designed for learners studying English at beginner to intermediate level.
Key Features:
Theme-based units in modules.
Variety of reading texts.
Realistic everyday dialogues.
Writing practice.
Pronunciation sections.
Listening and Speaking skills.
Across Culture and CLIL sections at the end of each module.
Self-check sections.
Songs and games.
ICT (Information & Communication Technology) research activities.
Interactive Whiteboard Software.
Interactive eBooks free for each student.
Presentation Skills booklet to help learners become effective communicators and competent public speakers.