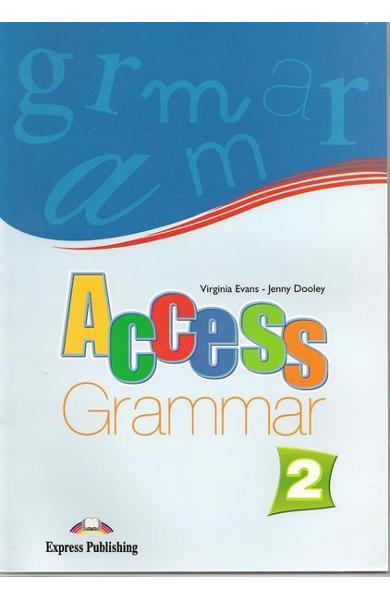 CURS LB. ENGLEZA ACCESS 2 GRAMATICA 978-1-84679-784-2
30 Lei

(TVA inclus)
Costul de livrare se calculeaza odata cu adaugarea produsului in cos si selectarea localitatii destinatie.

Cod produs: 978-1-84679-784-2

Editura: Express Publishing

Producator:

Autor: Virginia Evans, Jenny Dooley

Nivel: Elementary

Nivel CEF: A2

Disponibilitate: Produs in stoc
Titlu: Access 2
Descriere: Material de gramatică, nivel elementary (clasa a VI-a), care poate fi folosit împreună cu celelalte componente ale cursului Access 2, împreună cu alte cursuri sau individual. Activităţile sunt atractive şi variate: dialoguri, alegeri multiple, joc de rol, completarea spaţiilor punctate, formularea de întrebări sau răspunsuri, redactări de scrisori/ descrieri, potrivirea cuvintelor cu imaginile, extragerea informaţiilor dintr-un text, rebusuri etc. Conţine explicaţii de gramatică şi vocabular şi exerciţii pentru consolidarea lor, precum şi teste recapitulative cu bareme de corectare.
ISBN: 978-1-84679-784-2
Nivel: Elementary
CEF Level: A2
Autori: Virginia Evans, Jenny Dooley
Access is a four-level course designed for learners studying English at beginner to intermediate level. Each level consists of 10 modules and is designed to be covered in 80 hours.
Key Features:
Theme-based units in modules.
Variety of reading texts.
Realistic everyday dialogues.
Writing practice.
Listening and speaking skills.
Culture Corner and CLIL sections at the end of each module.
Self-check sections.
Songs and games.
ICT (Information & Communication Technology) research activities.
Presentations Skills booklet to help learners become effective communicators and competent public speakers.