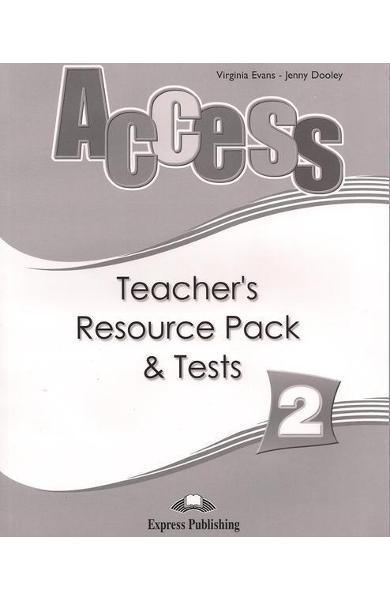 CURS LB. ENGLEZA ACCESS 2 MATERIAL ADITIONAL PT. PROFESOR CU TESTE 978-1-84679-785-9
40 Lei

(TVA inclus)
Costul de livrare se calculeaza odata cu adaugarea produsului in cos si selectarea localitatii destinatie.

Cod produs: 978-1-84679-785-9

Editura: Express Publishing

Producator:

Autor: Virginia Evans, Jenny Dooley

Nivel: Elementary

Nivel CEF: A2

Disponibilitate: Produs in stoc
Titlu: Access 2
Descriere: Material pentru profesori cu exerciţii suplimentare pentru aprofundarea tematicilor din Student's Book şi activităţi pentru dezvoltarea vocabularului şi a cunoştinţelor gramaticale. Pentru fiecare modul din Student's Book, există câte un test cuprinzător (vocabular, gramatică, reading, writing şi listening), cu bareme de corectare. La sfârşitul cărţii, se găsesc răspunsurile activităţilor şi tapescripturile exerciţiilor de listening.
ISBN: 978-1-84679-785-9
Nivel: Elementary
CEF Level: A2
Autori: Virginia Evans, Jenny Dooley
Access is a four-level course designed for learners studying English at beginner to intermediate level. Each level consists of 10 modules and is designed to be covered in 80 hours.
Key Features:
Theme-based units in modules.
Variety of reading texts.
Realistic everyday dialogues.
Writing practice.
Listening and speaking skills.
Culture Corner and CLIL sections at the end of each module.
Self-check sections.
Songs and games.
ICT (Information & Communication Technology) research activities.
Presentations Skills booklet to help learners become effective communicators and competent public speakers.